A visit to the dentist's office isn't just about checking for cavities anymore – there have been incredible advancements in the field of dentistry, and we have responded by expanding our range of custom dental care services to suit your needs.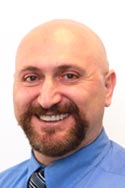 Dr. Sami Nassar
Founder + Owner
Dr. Nassar graduated from the NYU College of Dentistry clinical honors program in 1996. His residency was focused in general dentistry, implants, and oral surgery at Bellevue hospital in New York City. Dr. Nassar received a Clinical honors Award, and the Quintessence Award in periodontics in 1996. He received an Outstanding Award in Externship from the Refuah Health Center in 1995.
Dr. Nassar is a board certified dentist, and holds a national board license. Dr. Nassar has been a member of the National Board of the American Dental Association since 1997, the Commonwealth of Massachusetts Board of Dentistry since 1996, and the National Regional Board of Dental Examiners since 1996.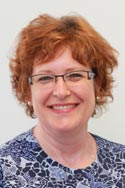 Gosia Szyszko
Dental Hygenist
Gosia obtained her license as a registered dental hygienist in 2007. She is a graduate of Quinsigamond Community College, where she earned an Associates Degree in Dental Hygienics. Gosia speaks Polish fluently.
[/column]